Community Impact Grants
United Way of Northern California uses Community Impact Grants to invest local dollars into partner nonprofit organizations that address issues affecting our region. To find out if your organization qualifies view our Community Impact Grant Guidelines. Then, when you're ready, click the link below to submit your application.
Stay tuned for our next round of Community Impact Grants. For more information, to follow up on an application, or for inquiries contact Sheba Sawyer at ssawyer@norcalunitedway.org.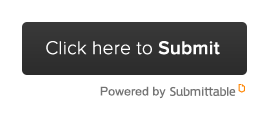 ---
North State Equity Fund
United Way of Northern California (UWNC) joined forces with North Valley Community Foundation and Community Foundation of the North State to support efforts that promote racial justice and social equity throughout the North State. The organizations provided $100,000 in seed money to establish the North State Equity Fund. In July 2020, the fund announced the first round of grants to agencies that are doing constructive and unifying work that promotes justice and healing. The second round of grants was announced in April 2020. In total, over twenty local organizations received over $95,000 to date.
Several of the larger awards were to agencies addressing issues of Native American life and culture. Trinity County Office of Education was granted $8,000 to assist in development of curriculum responsive to the indigenous population in its county. "Given the history and makeup of our region, this is a critical area of focus," said Melody Proebstel, UWNC Regional Director and the Fund administrator.
As the Fund grows, it will sponsor public forums and capacity-building activities for non-profits. The fund will be administered by UWNC, under the guidance of an Advisory Committee consisting of representatives of the three organizations. For more information on the North State Equity Fund, email Melody Proebstel at mproebstel@norcalunitedway.org. Or, check out our YouTube channel where some of our grant recipients' stories are featured.
---
Homelessness
Project Homeless Connect
United Way of Northern California is pleased to help organize and fundraise for Project Homeless Connect's Community Day of Service, an annual event that connects people experiencing homelessness with critical services like groceries and housing.
Learn how to get involved by contacting our office at (530) 241-7521 or email Danielle at darendt@norcalunitedway.org.
Bridges to Housing
United Way of Northern California has a fiscal sponsorship agreement with Bridges to Housing, an organization that raises and manages funds to supplement homeless citizens in the Redding area as they move off the streets. Bridges to Housing seeks to address a significant obstacle in helping those who are chronically homeless – ensuring funds are immediately available to help move individuals off the street at the same time those individuals are ready to change their circumstances.
Under this model, Bridges volunteers go into the field, develop relationships with homeless citizens and offer a temporary housing opportunity. Clients must agree to act as responsible tenants, pay toward monthly rent, accept and work closely with a case manager, and be placed on a waiting list for federally subsidized housing.
One-time donations to Bridges to Housing can be made on our website and recurring donations can be made by clicking HERE.
To donate via text: Text BRIDGESREDDING to 40403